Providing high-quality surgical care in a stress-free and relaxing environment.
Veremedy Pet Hospital provides veterinary surgical care and services for cats and dogs. From the routine to the complex, surgery is an integral part of the services we perform everyday. All of the veterinarians on our team perform the routine surgeries of neutering, spaying and standard tumor excisions. In addition, each veterinarian has a repertoire of more complex surgeries that they have performed many times to solve a specific pet health problem.
It is also important to note that our surgeons know when it is best not to perform a surgery, and instead refer a case to a specialist. If advanced surgical intervention is warranted, we have several options for referral of complicated surgical procedures.
Below are some of the procedures we offer: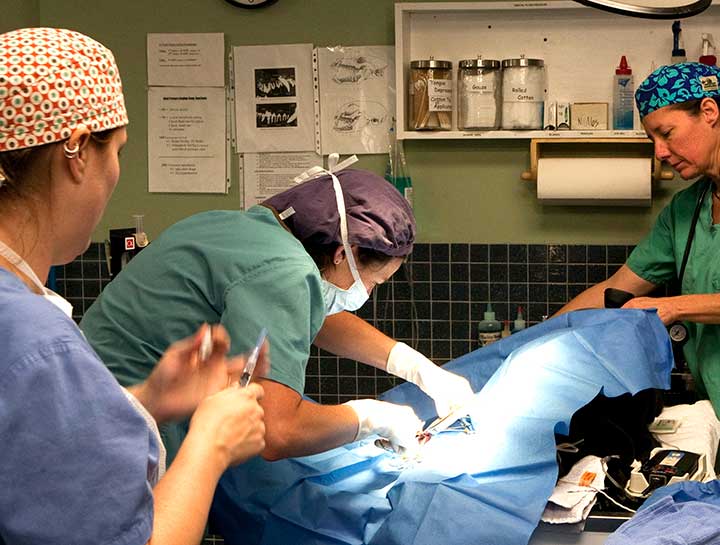 Help your pet live a long, healthy life.
Providing a large range of soft tissue surgeries for our patients.